OFF TO THE CIVIL WAR

 THE SEARCH FOR JOHN WESLEY HARGRAVE 

OF WILDER'S LIGHTNING BRIGADE 

(A Mid-life Crisis Adventure and Travel Essay)


PLEASE SIGN THE GUEST BOOK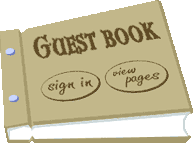 VISITORS TO THIS SITE

SINCE THE CIVIL WAR





Wilder's men, in a heavy June rain, took the southern approaches to Hoover's Gap.  After nearly a year of Civil War service it was their first real test in battle.  They were anxious, determined, afraid--and outnumbered four to one.  Throughout the afternoon they held their position against shot and shell and repeated assaults. 

...I too had dreamed of living such an epic life.  Growing up, Civil War tales of history were models of awe and admiration; and I had anticipated that my life would be the same sort of heroic journey.  Then one day, suddenly and unexpectedly, I was forty years old, or thereabouts.  That seemed impossible! 


Yes, I'd experienced my share of youthful adventure, not much glory.  And even with the "thirty something" years in my past, I still fancied myself a trim and handsome enough lad.   But where were the Civil War cavalry charges that I once planned to lead?  Where were the adoring damsels in distress I was to rescue?  What about the fanfare and the roaring crowds?  Where was my Ennio Morricone, spaghetti western background music?  And yet, I perceived, at times, that the fabric of my life was unraveling, and I had no idea why.  
This may seem a peculiar place for a Civil War story to begin. Yet, one must be prepared to hear epic saga in narrative form that is comfortable to the teller. So, if indeed you want to learn of desperate battles and heroic deeds, of struggle and glory, of misery and triumph (and of Civil War things too), then pull up a chair: The search for John Wesley Hargrave, 72nd Indiana Mounted Infantry, of Wilder's "Lightning Brigade" is about to begin...


NOT QUITE THE 

   CIVIL WAR YOU

         EXPECTED